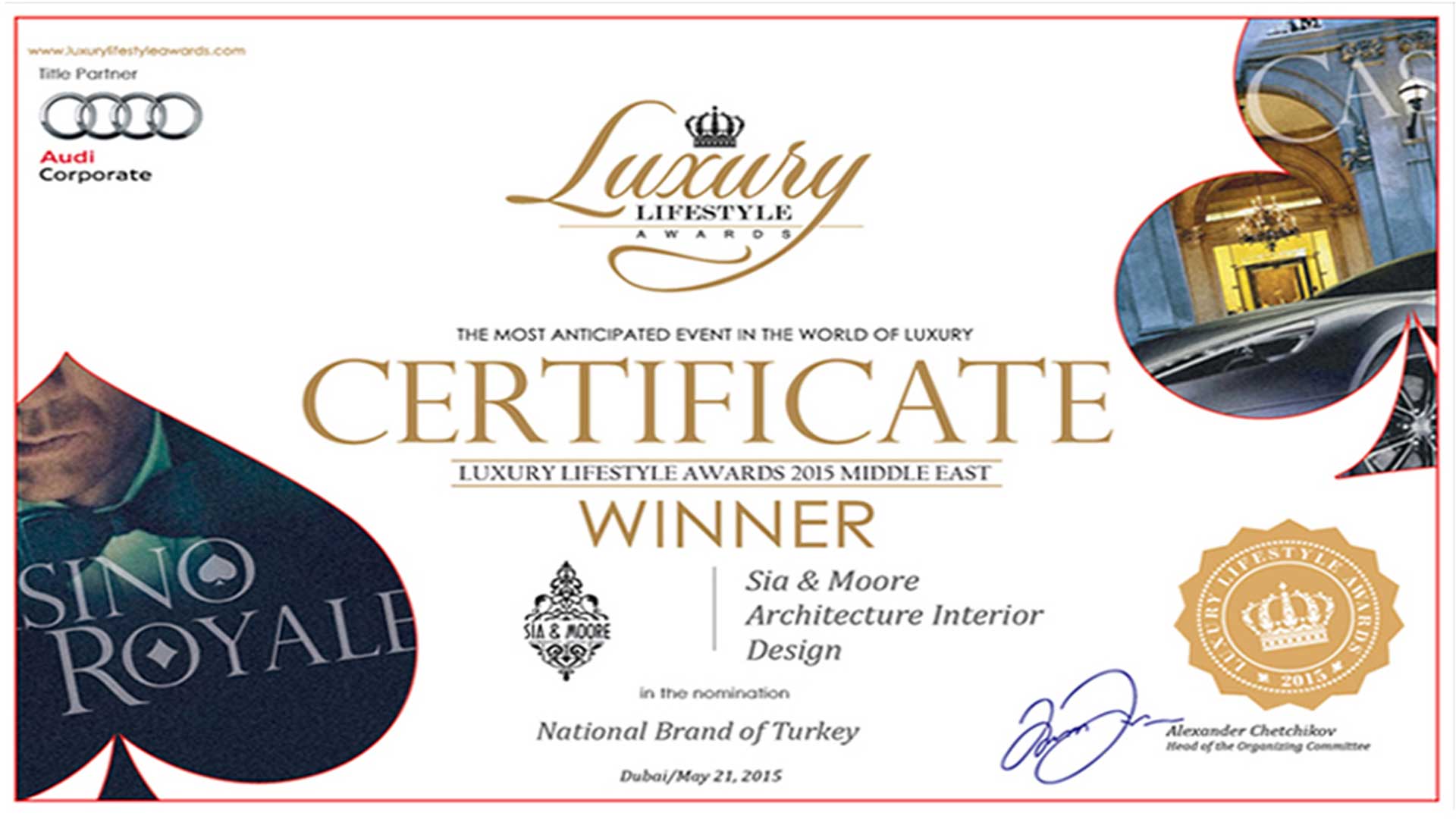 Luxury Lifestyle Awards is a global award selecting, recognizing, celebrating and promoting the best luxury goods and services all over the world. As being one of the world's most recognized and respected brands, Luxury Lifestyle Awards provide assurance of the highest quality, represent pioneering excellence and innovation and connect people with the best of luxury. Winners of this internationally prestigious award is determined via conducting category- and region-based research.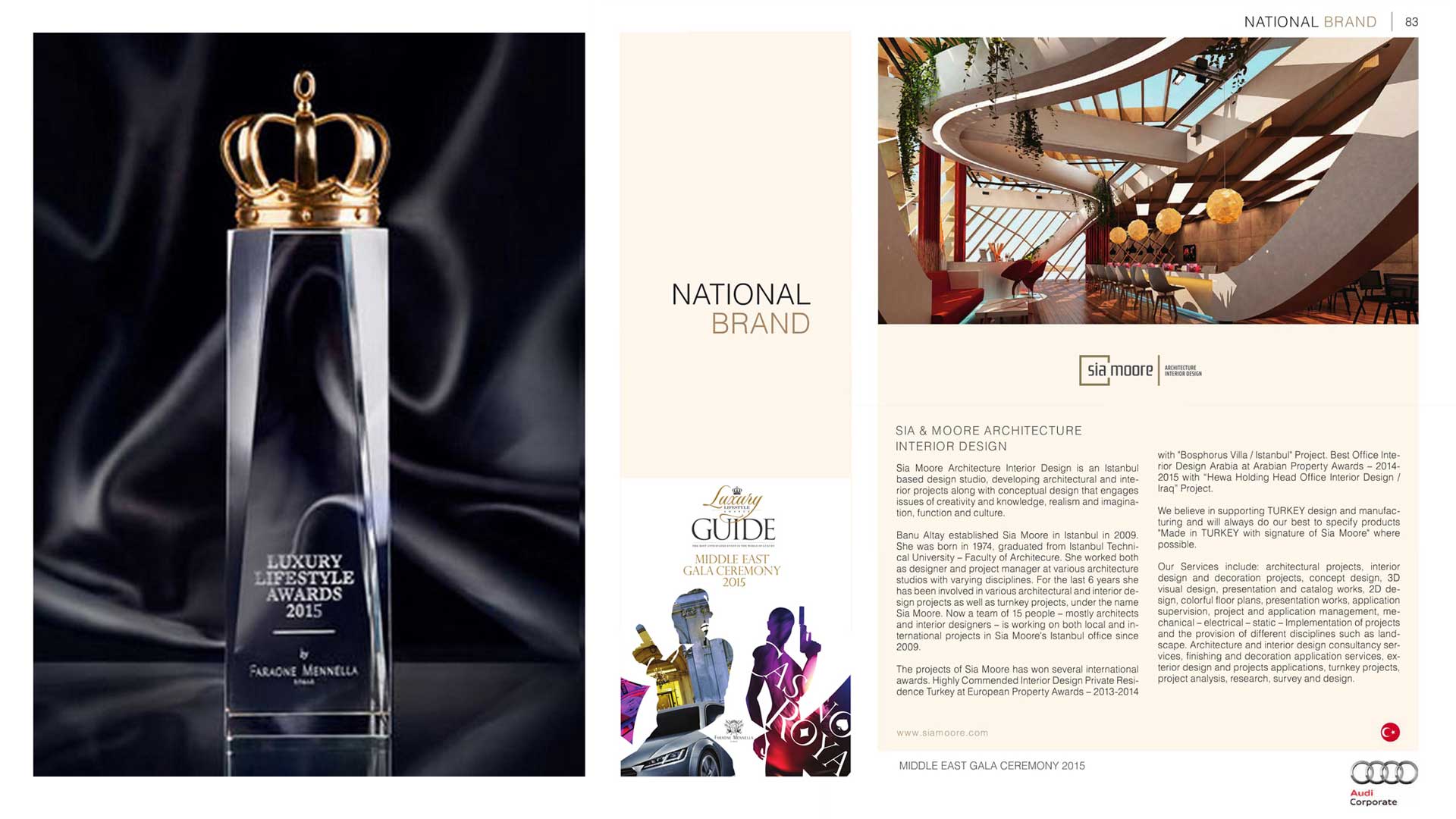 Globally recognized brand Sia Moore; has estimated 120 projects in 16 different countries, including; Qatar, Iraq, Russia, UAE, UK, Saudi Arabia and Azerbajian received the "National Brand of Turkey" award at the "LUXURY LIFESTYLE AWARDS 2015 MIDDLE EAST".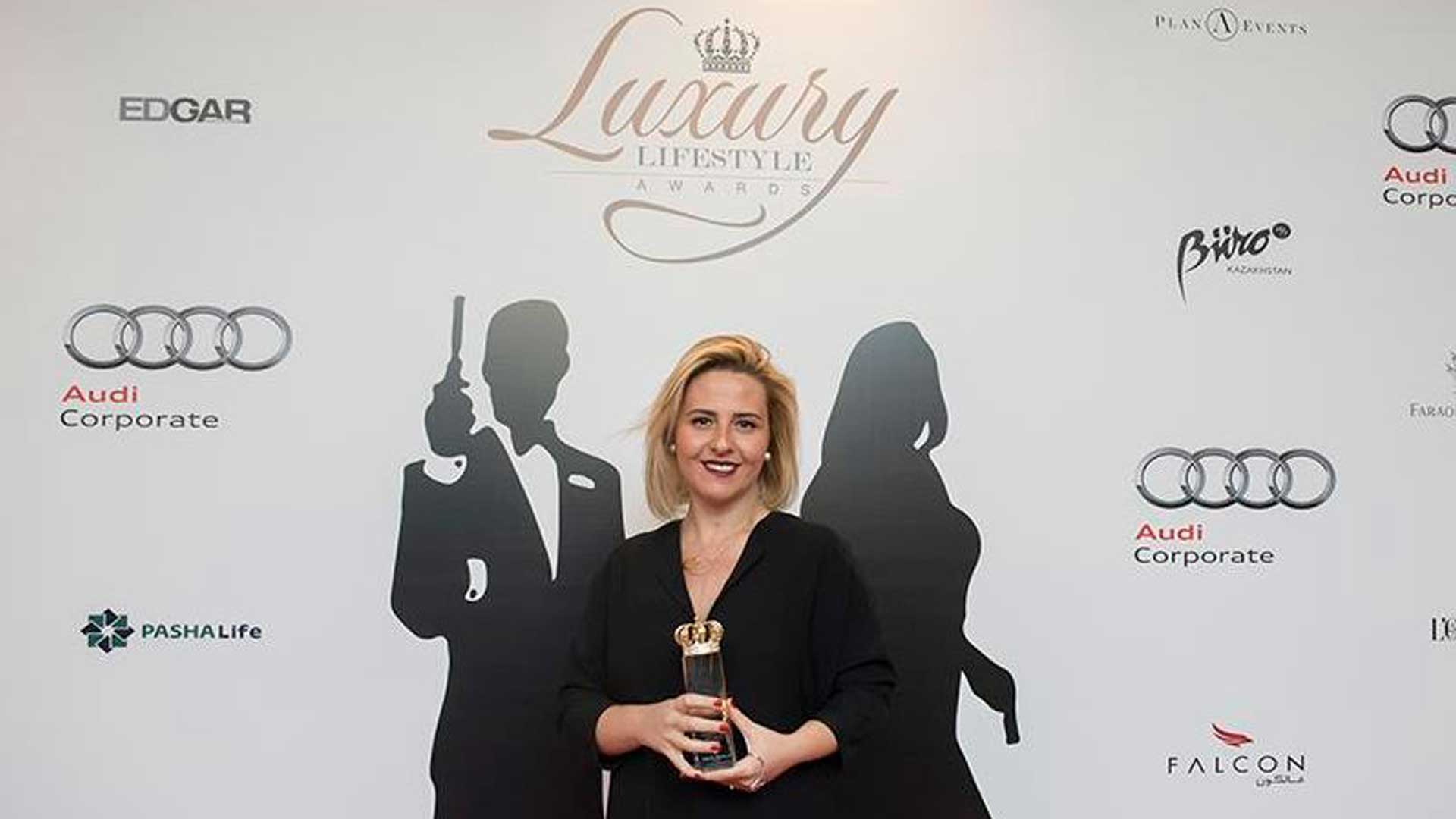 Sia Moore's team's expertise lies in projects of different scales such as private palaces, majlis, mansions, parliamentary buildings, hotels and social spaces. With the increasing volume of work in Doha, Sia Moore expanded to Qatar region and in 2014 "Sia Moore Design & Fitout W.L.L." company has been established in Doha. Sia Moore designed top tier projects for the Emirates in Qatar and carried out wide range of works which consequently delivered company as one of the upmost architectural firms in region. In 2017, Sia Moore realized a signature turn-key Hotel project in Doha, Qatar, designed by world-renowned Marcel Wanders. As the leading Fit-Out Contractor, Sia Moore completed all public areas of the prestigious Mondrian Doha Hotel.
Offering turn-key projects from A to Z in all over the world, Sia Moore provides architectural and interior design services as; concept design and 3D visual design; the international company also presents a range of other services including, application supervision, project management,