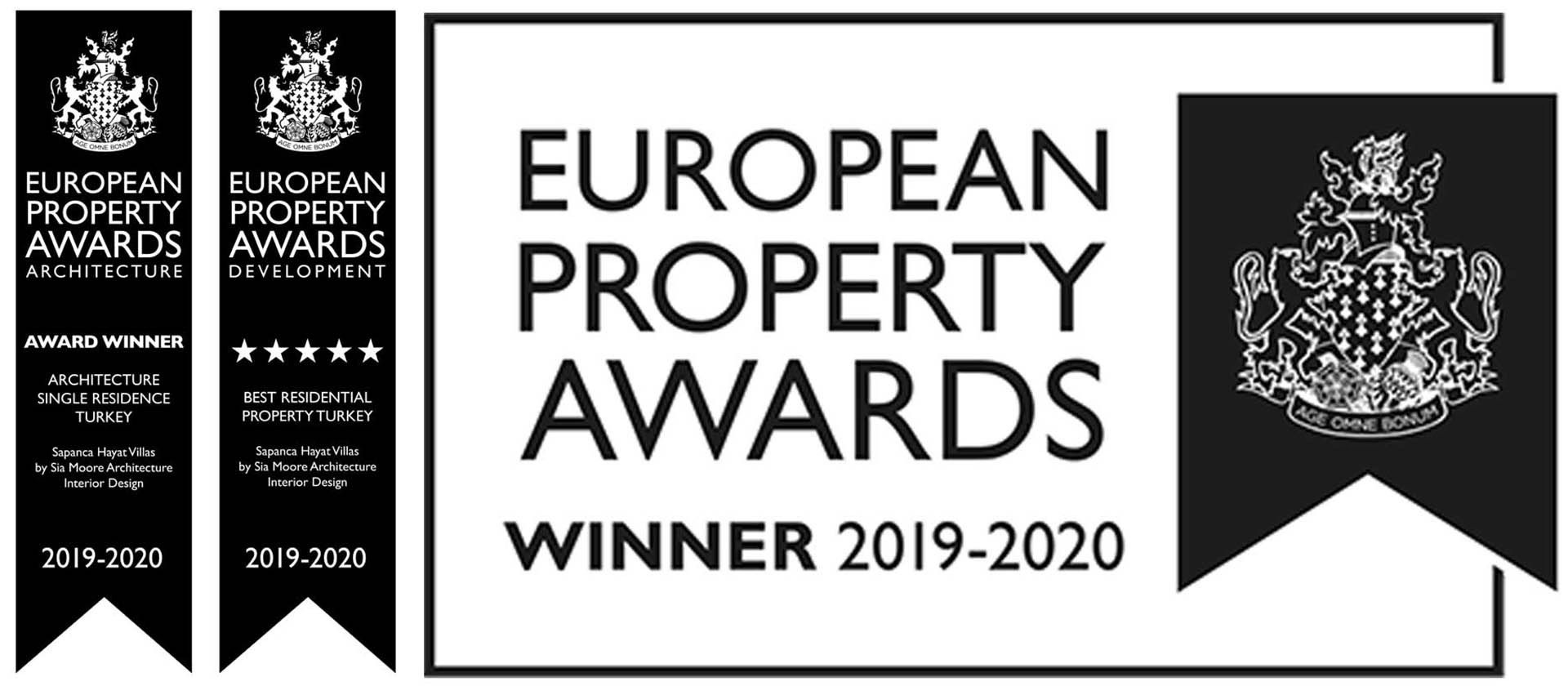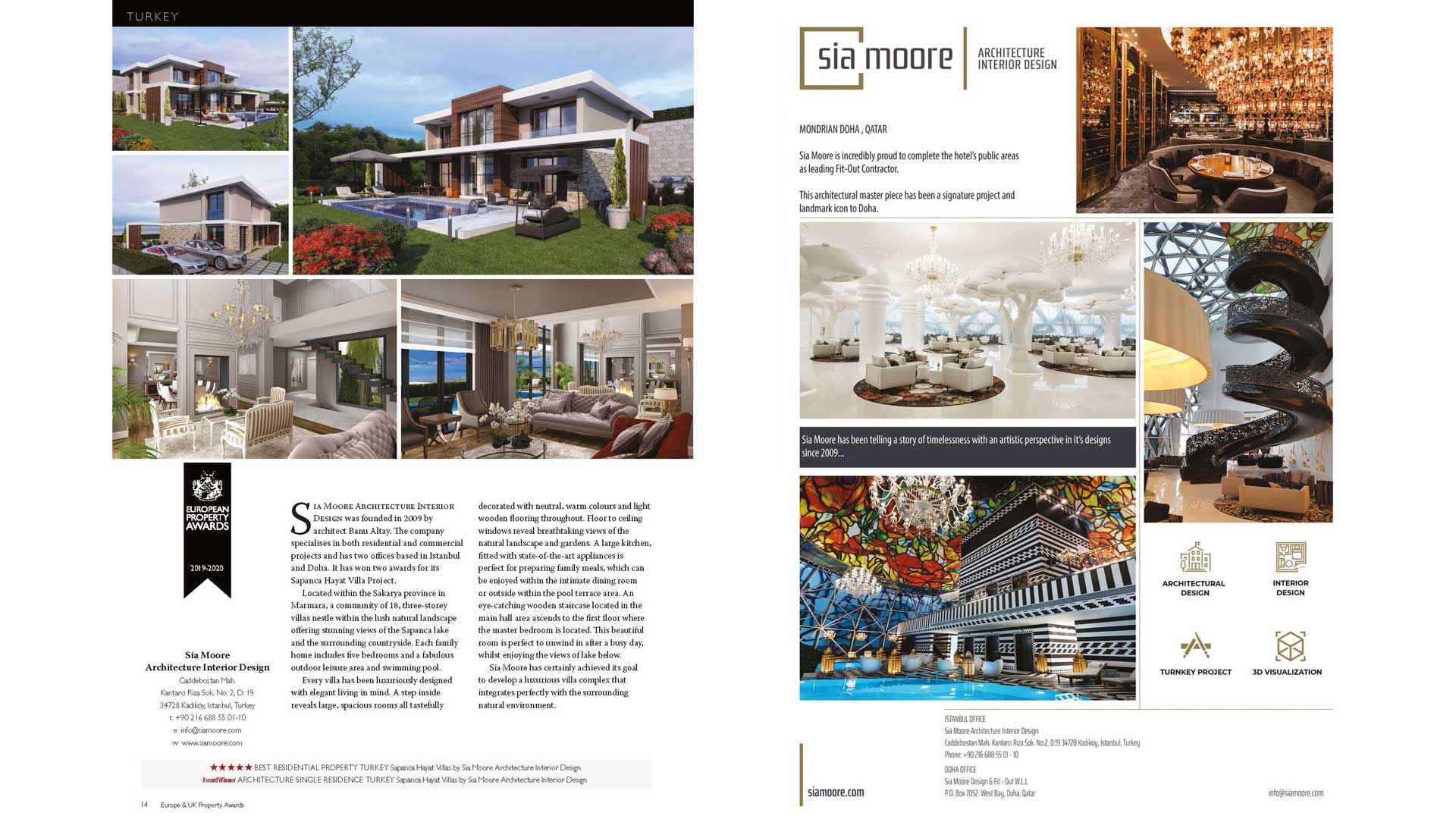 The International Property Award distinguishes best architectural and real estate agencies from each geographical region. Participants of this world-renowned mark of excellence from Africa, Asia Pacific, Arabia, Canada to Caribbeans, Central & South America, Europe, UK and USA are judged by a highly experienced jury who cover the whole range of architectural property disciplines.
Globally recognized Archietcture and Interior Design company Sia Moore has received both "Architecture Single Residence Turkey" and "Best Residential Property Turkey Awards" at the EUROPEAN PROPERTY AWARDS 2019-20 with "Sapanca Hayat Villa Project".
Located in the outskirts of Istanbul, surrounded by nature, #SiaMoore's Sapanca Hayat Villa Project won both Architecture Single Residence Turkey and Best Residential Property Turkey Awards.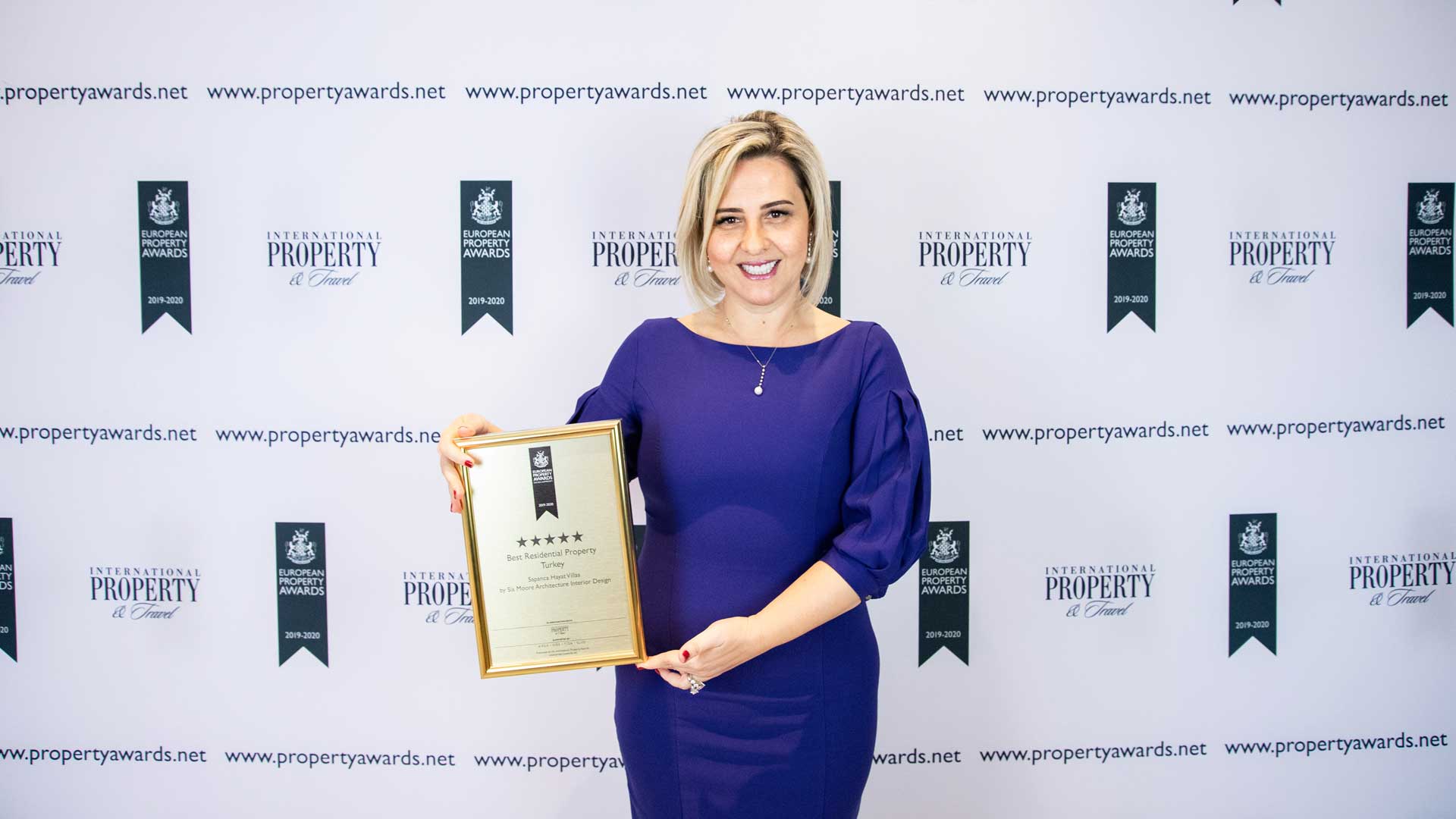 Consisting of 18 Villas and each house baring an eco-friendly #design, Sapanca Hayat Villa Project offers a unique luxury living. For the interiors, earth toned colors with vibrant pops were chosen to create a three dimensional effect. Villas with private pools provides a dreamy view of the breathtaking nature while still managing to be far from the city noise and any kind of disturbance.
During the creation of the project, it was important to keep the design eco-friendly all while maintaining the luxurious feel. As a result, multifunctional spaces were created where natural lighting was relied on to create interesting atmospheres throughout the day. Also, the interior design was created so that it wouldn't crash with the beautiful nature outside and both elements would compliment each other greatly.
All in all, Hayat Villas is a unique project that was designed as a eco-friendly, one of a kind, luxurious project. Achieving all of those marks with the designed proved to be quite an interesting journey that was priceless in every second.