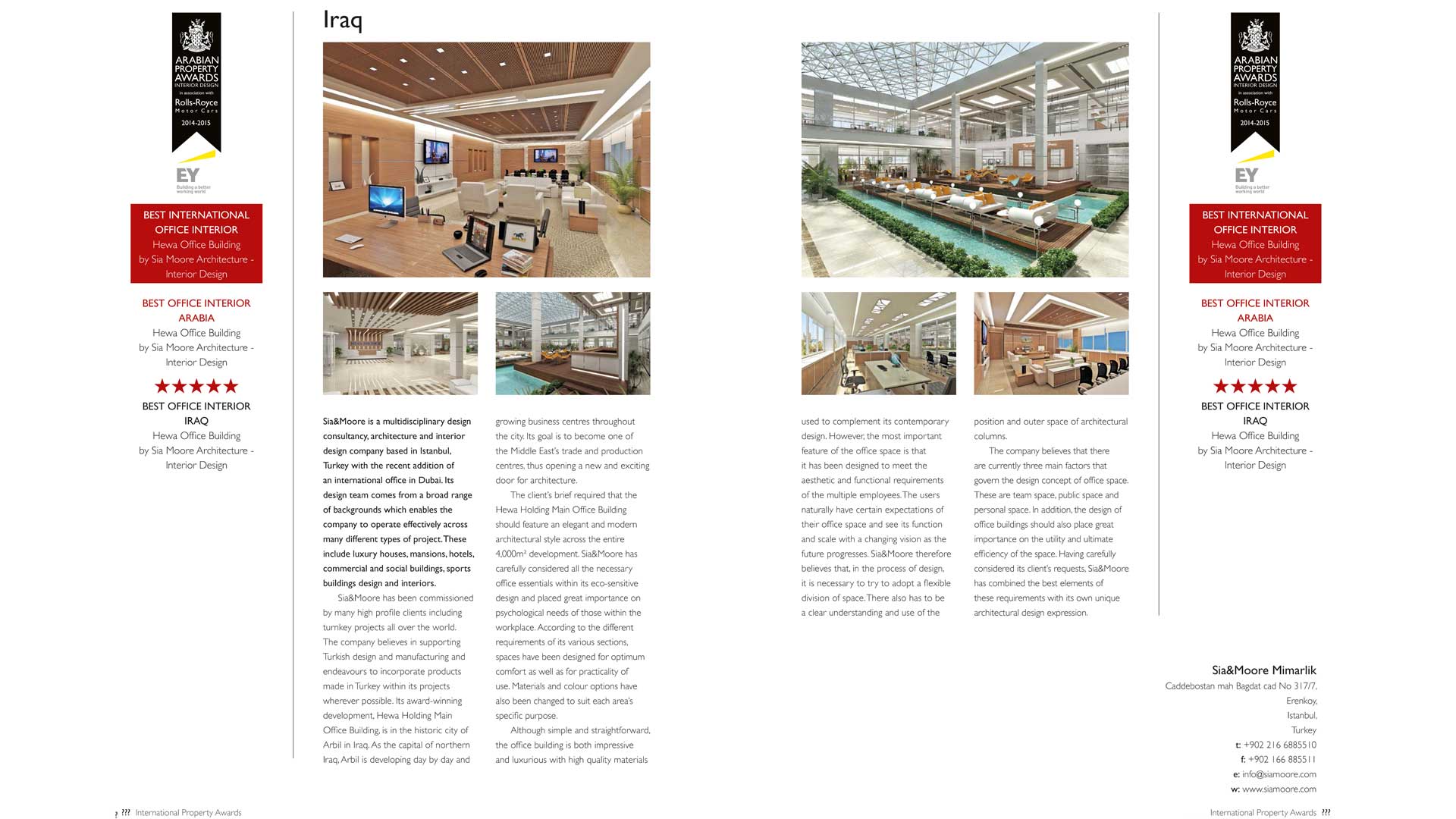 Sia Moore has won the "Best International Office Interior" award at the "INTERNATIONAL PROPERTY AWARDS 2014 – 2015" with the Hewa Office Building Project.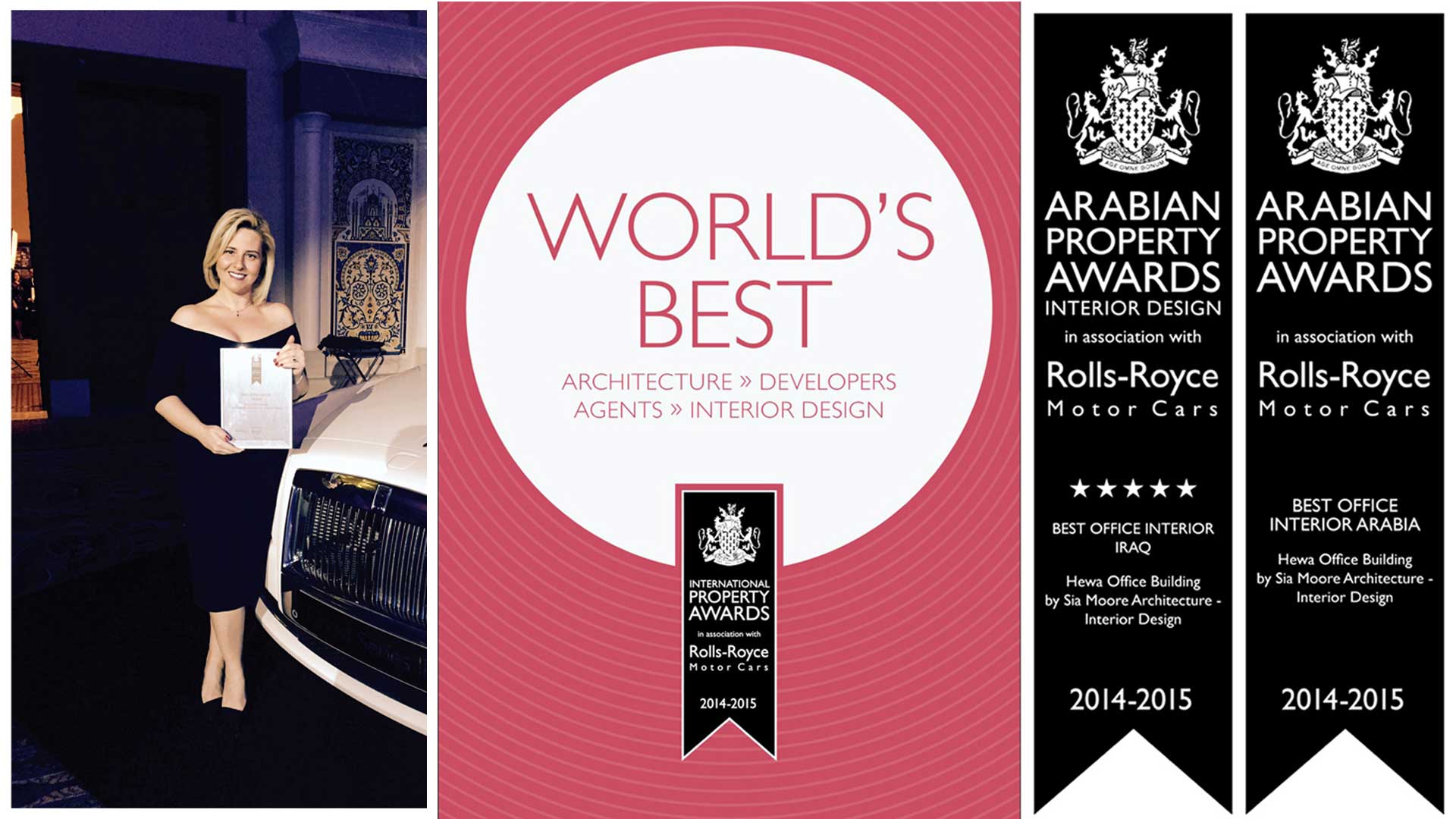 The International Property Award distinguishes best architectural and real estate agencies from each geographical region. Participants of this world-renowned mark of excellence from Africa, Asia Pacific, Arabia, Canada to Caribbeans, Central & South America, Europe, UK and USA are judged by a highly experienced jury who cover the whole range of architectural property disciplines.
Hewa Office Building Project designed by globally recognized brand Sia Moore, has received the "Best International Office Interior" award at the "INTERNATIONAL PROPERTY AWARDS 2014 – 2015".
The client's brief required that the Hewa Holding Main Office Building should feature an elegant and modern architectural style across the entire 4,000m2 development. Sia Moore has carefully considered all the necessary office essentials within its eco-sensitive design and placed great importance on psychological needs of those within the workplace. According to the different requirements of its various sections, spaces have been designed for optimum comfort as well as for practicality of use. Materials and colour options have also been changed to suit each area's specific purpose.
Although simple and straightforward, the office building is both impressive and luxurious with high quality materials used to complement its contemporary design. However, the most important feature of the office space is that it has been designed to meet the aesthetic and functional requirements of the multiple employees. The users naturally have certain expectations of their office space and see its function and scale with a changing vision as the future progresses. Sia Moore therefore believes that, in the process of design, it is necessary to try to adopt a flexible division of space. There also has to be a clear understanding and use of the position and outer space of architectural columns.
The company believes that there are currently three main factors that govern the design concept of office space. These are team space, public space and personal space. In addition, the design of office buildings should also place great importance on the utility and ultimate efficiency of the space. Having carefully considered its client's requests, Sia Moore has combined the best elements of these requirements with its own unique architectural design expression.
The Hewa Holding Office is a multi-purpose building that meets many needs and offers a luxurious feel with its beautiful design.