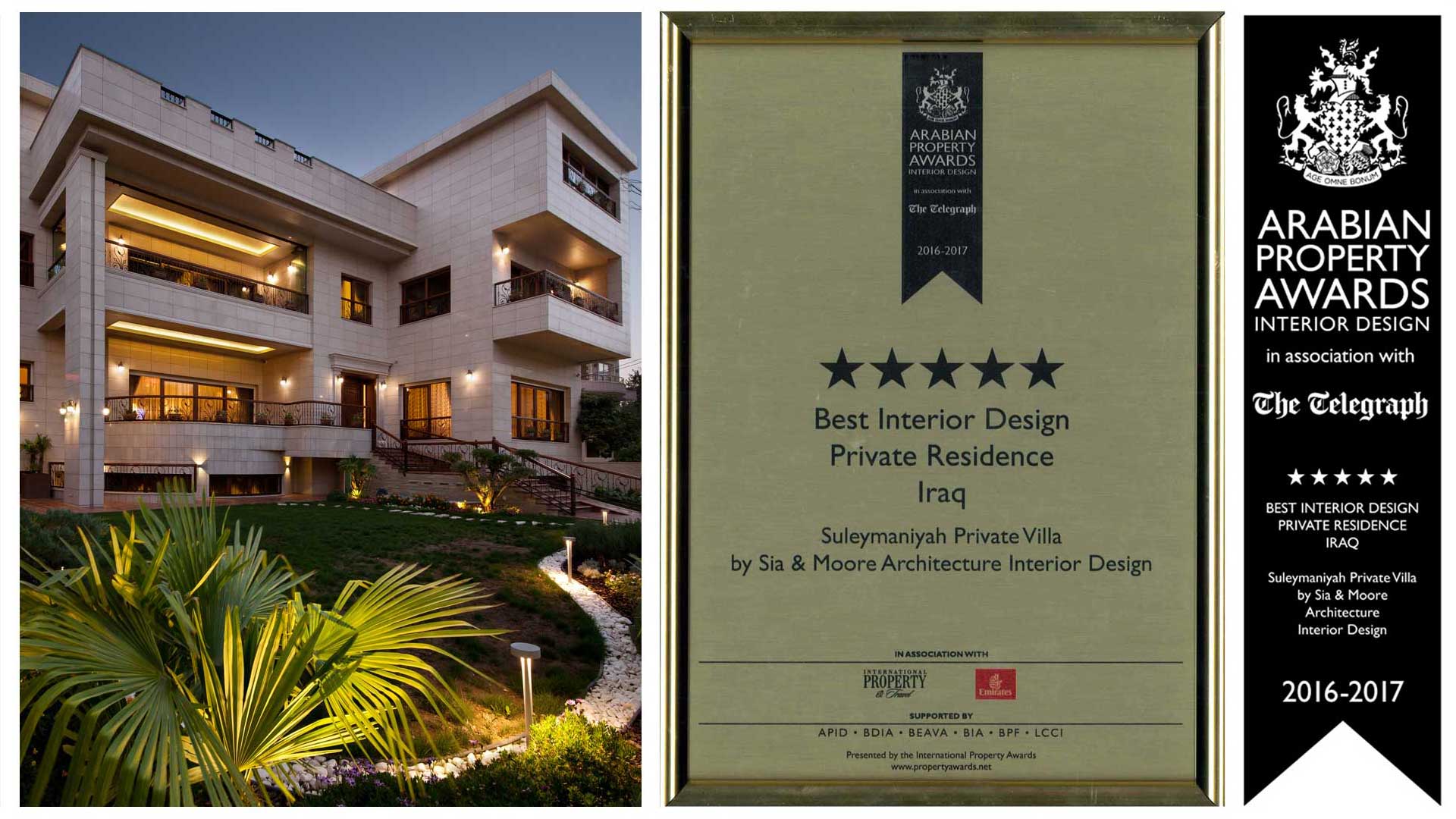 The International Property Award distinguishes best architectural and real estate agencies from each geographical region. Participants of this world-renowned mark of excellence from Africa, Asia Pacific, Arabia, Canada to Caribbeans, Central & South America, Europe, UK and USA are judged by a highly experienced jury who cover the whole range of architectural property disciplines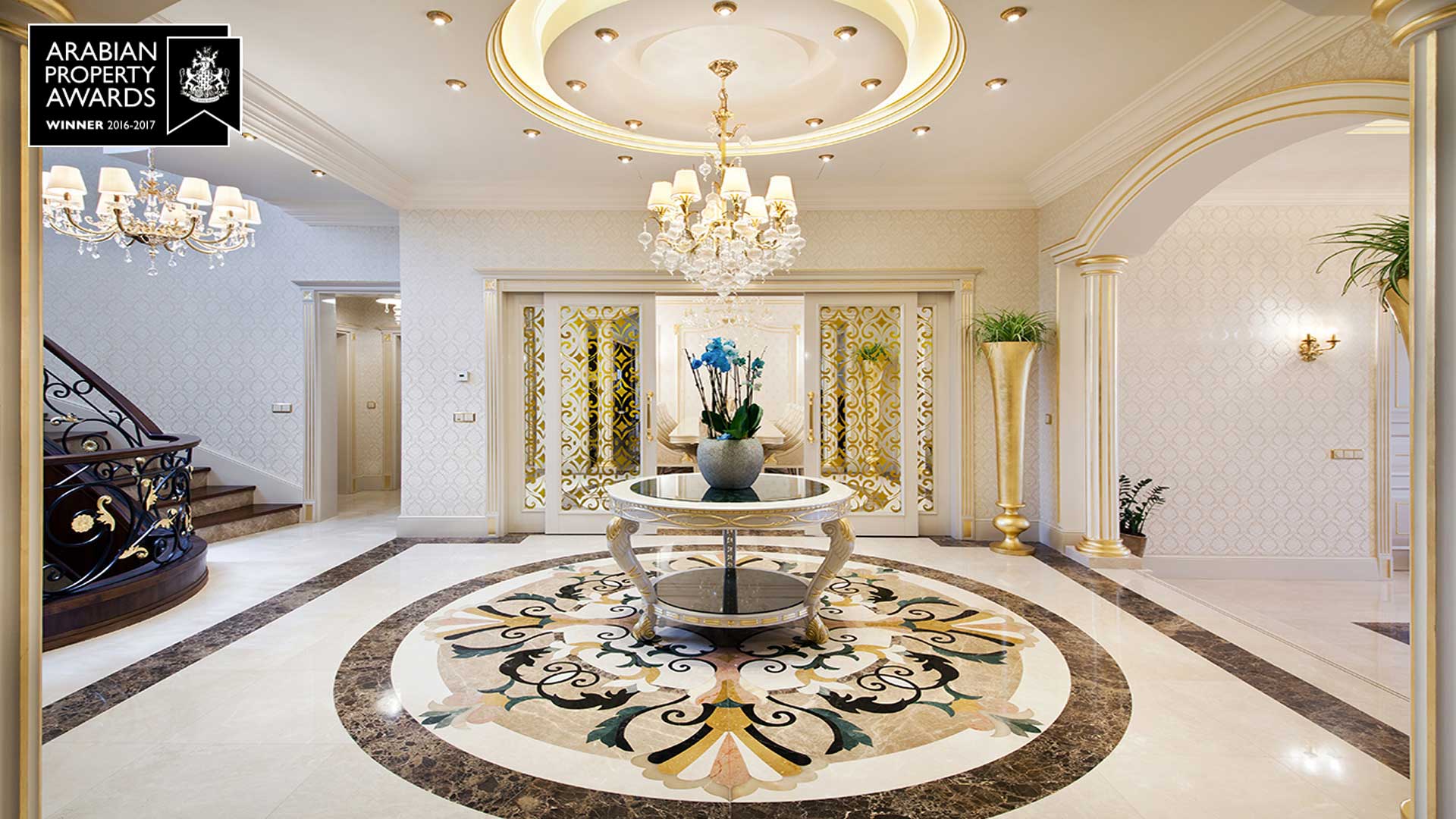 Sia Moore Architecture Interior Design has received "Best Interior Design Private Residence Iraq" award at the " ARABIAN PROPERTY AWARDS 2016-2017″ with the " Suleymaniyah Private Villa Project" located in Sulaymaniyah, Iraq.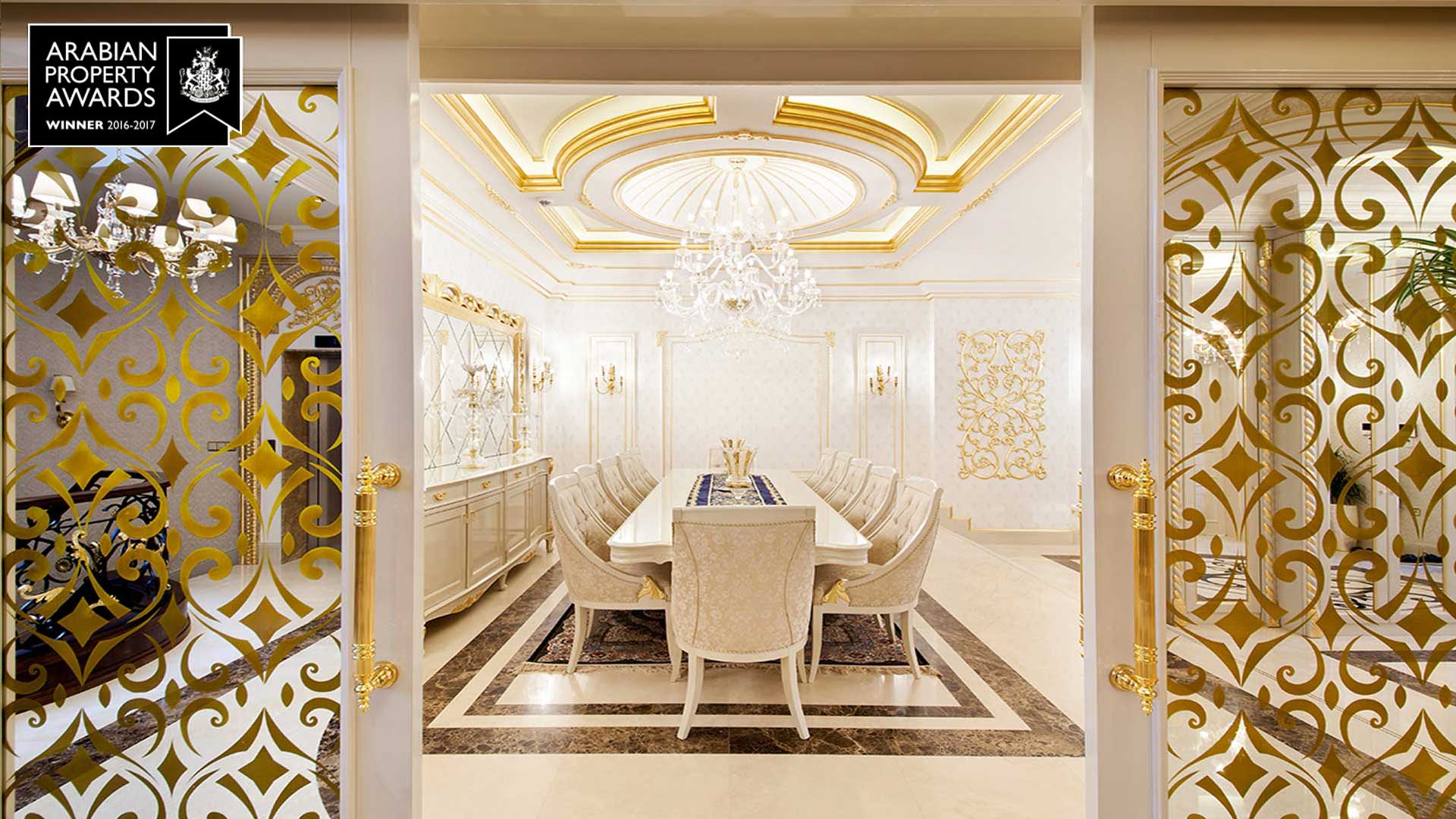 The company's award-winning luxury village project adopts an architectural style which mixes classic traditional elements with a modern, contemporary and functional lifestyle. The 1162 square meters property of Sulaymaniyah Private Villa Project offers a spacious and large interior space, decorated with highly aesthetical and ergonomic solutions; such as wooden and marble details.
All furniture used in Private Villa Project's interiors were custom-design and handmade by the well recognized craftsman from Turkey. Sulaymaniyah Private Villa occurs as an ideal living space which combines luxury with tradition.