The International Property Award distinguishes best architectural and real estate agencies from each geographical region. Participants of this world-renowned mark of excellence from Africa, Asia Pacific, Arabia, Canada to Caribbeans, Central & South America, Europe, UK and USA are judged by a highly experienced jury who cover the whole range of architectural property disciplines.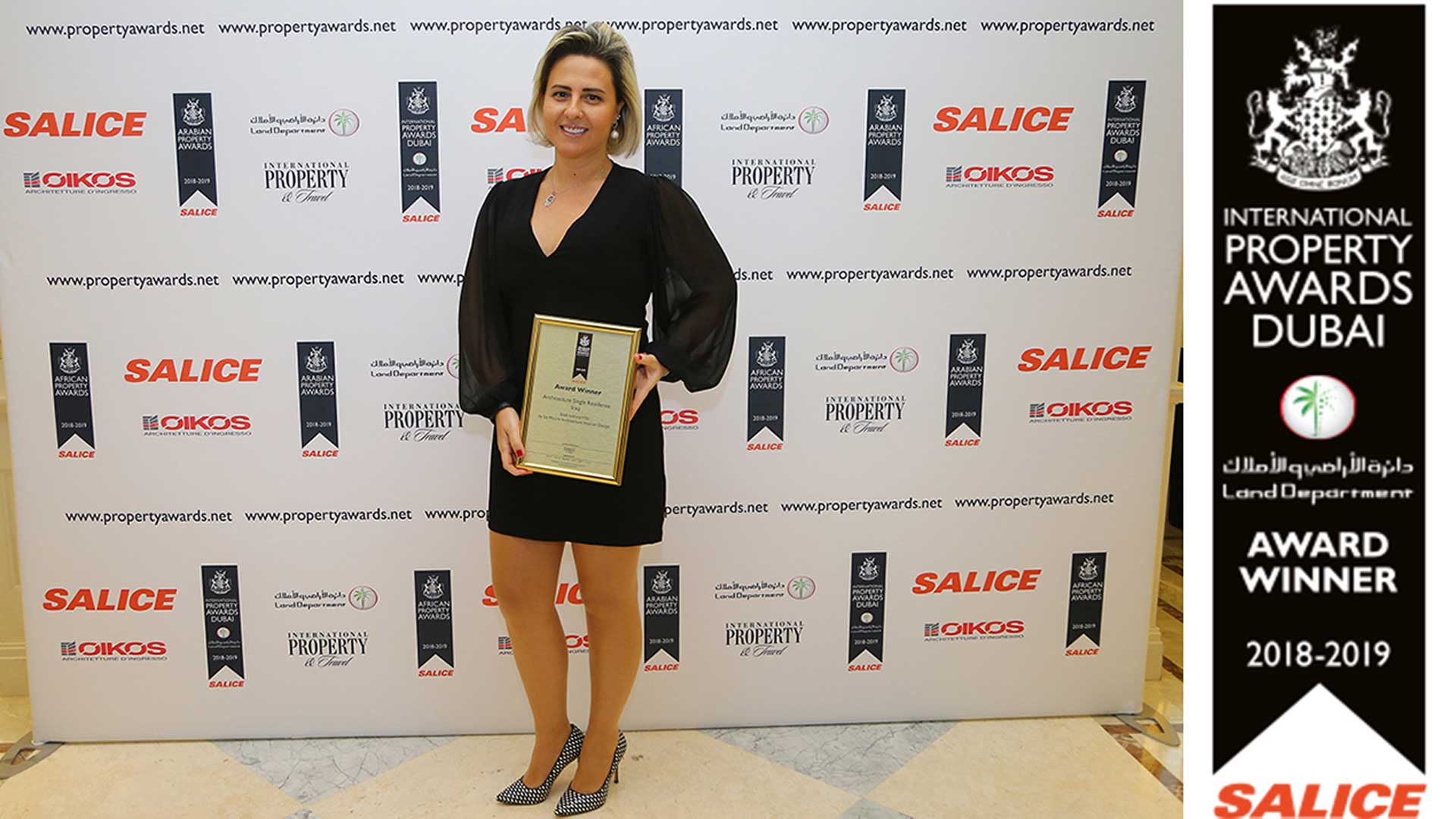 Sia Moore Architecture Interior Design has received both the ARABIAN PROPERTY AWARDS 2018-2019 and International Property Awards Dubai 2018-2019 with the Sitak Luxury Villa project located in Sulaymaniyah, Iraq. The company's award-winning luxury village and guest-house project adopts an architectural style which mixes classic traditional elements with a modern, contemporary and practical lifestyle.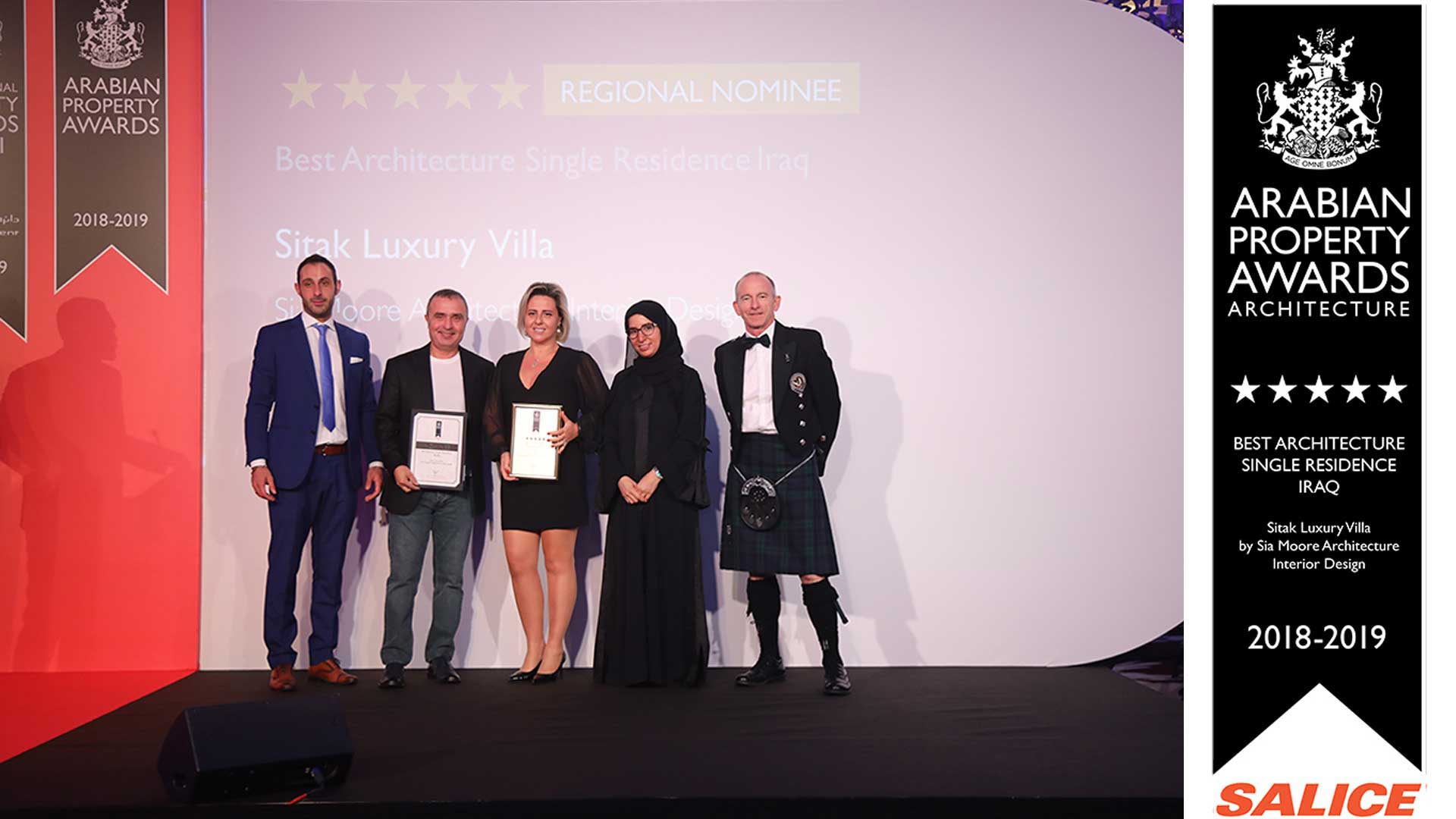 The 1500 square meters property of Sitak Villa consist of six massive and spacious living rooms, five kitchens, nine master bedrooms including fitting rooms and en-suite bathrooms that are enhanced by aesthetic and ergonomic design solutions, an indoor swimming pool, sauna, billiard-room and an advanced home cinema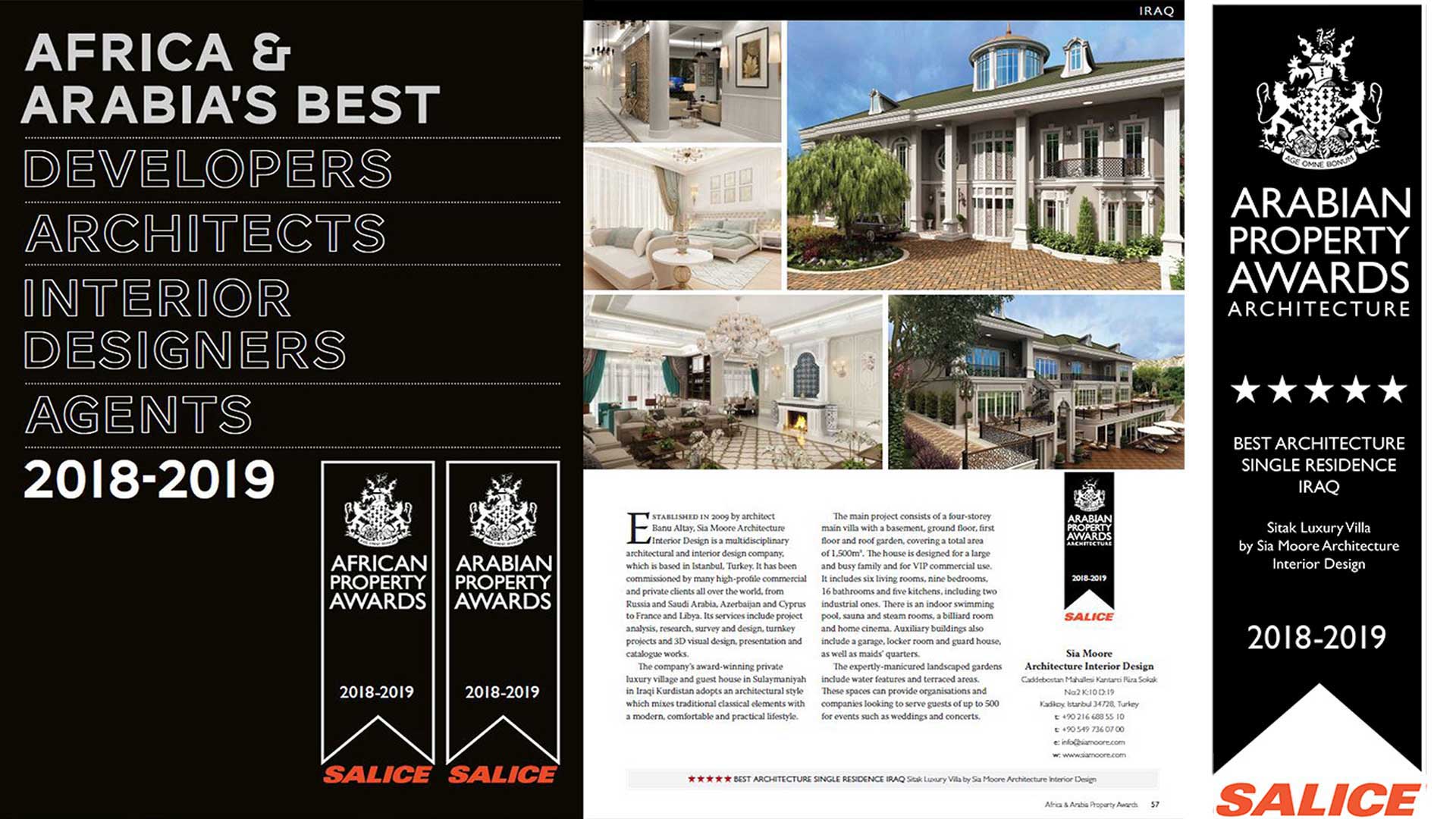 Designed uniquely for guests, the segregated women and men majlises are accompanied by various hobby rooms and gym.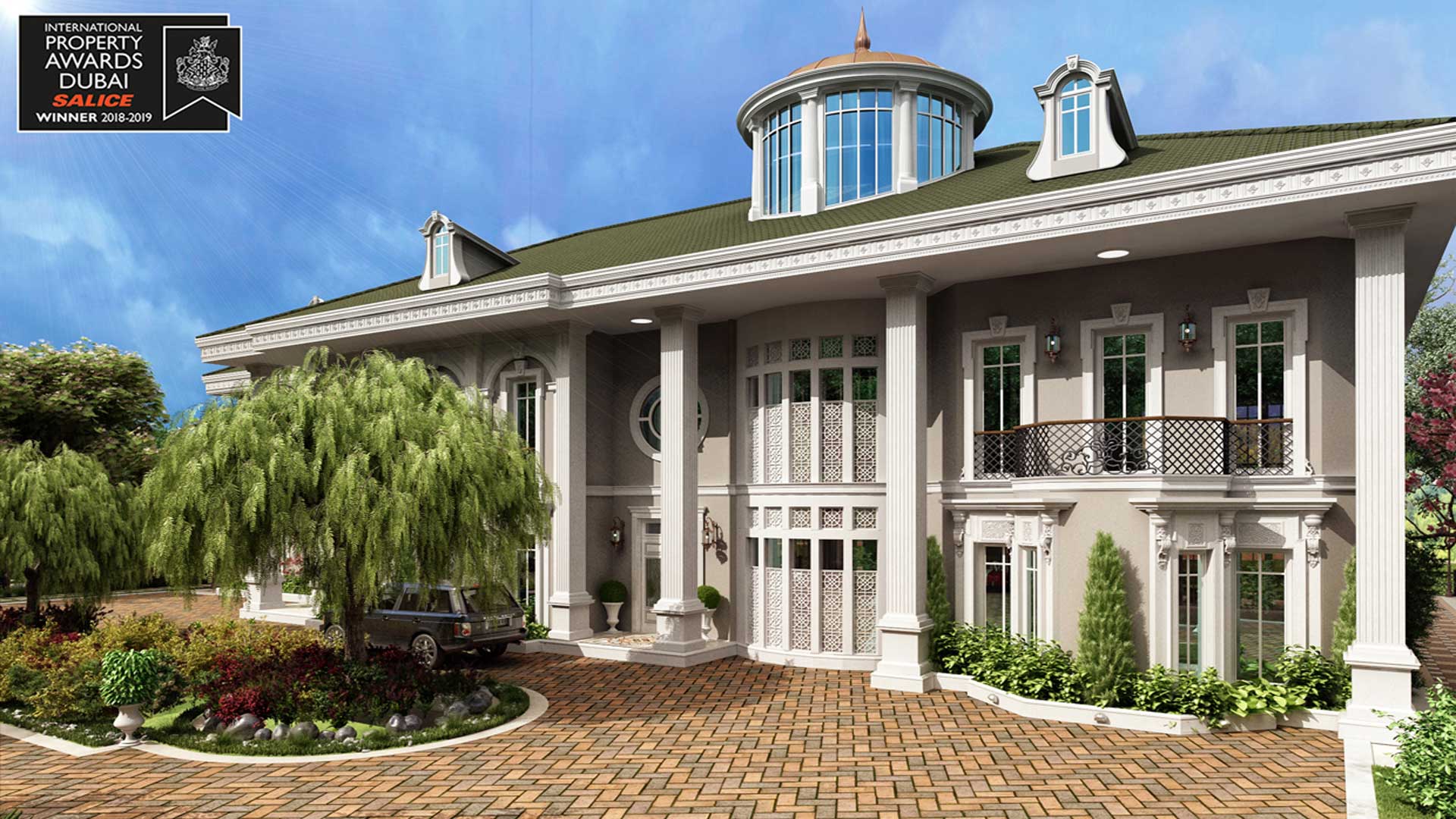 Sitak Villa with its expertly-manicured landscape offers also an apartment for attendants as well as a security building, both indoor and outdoor parking lots and a functional storehouse designed solely for garden care equipment.
The auxiliary building that opens up to a large green garden, includes social spaces for relaxing and dining. These spaces are designed to serve guests up to 500 for events such as weddings and concerts.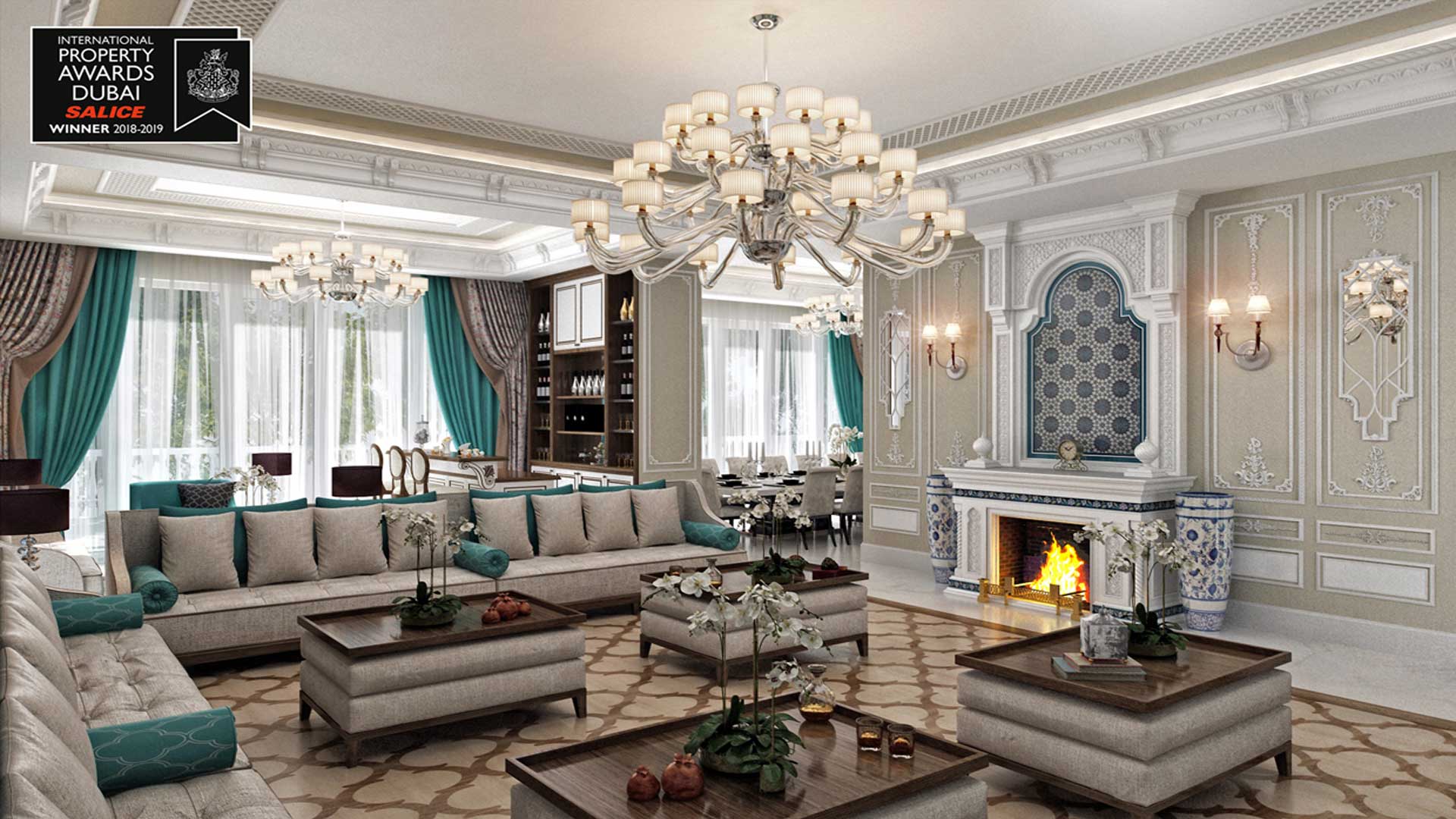 Sia Moore Architecture Insterior Design's award-winning luxury villa project has so much more to offer than being merely a living space. Sitak Villa is an ever-evolving design, a pure form of joy when only and only shared with the loved ones.