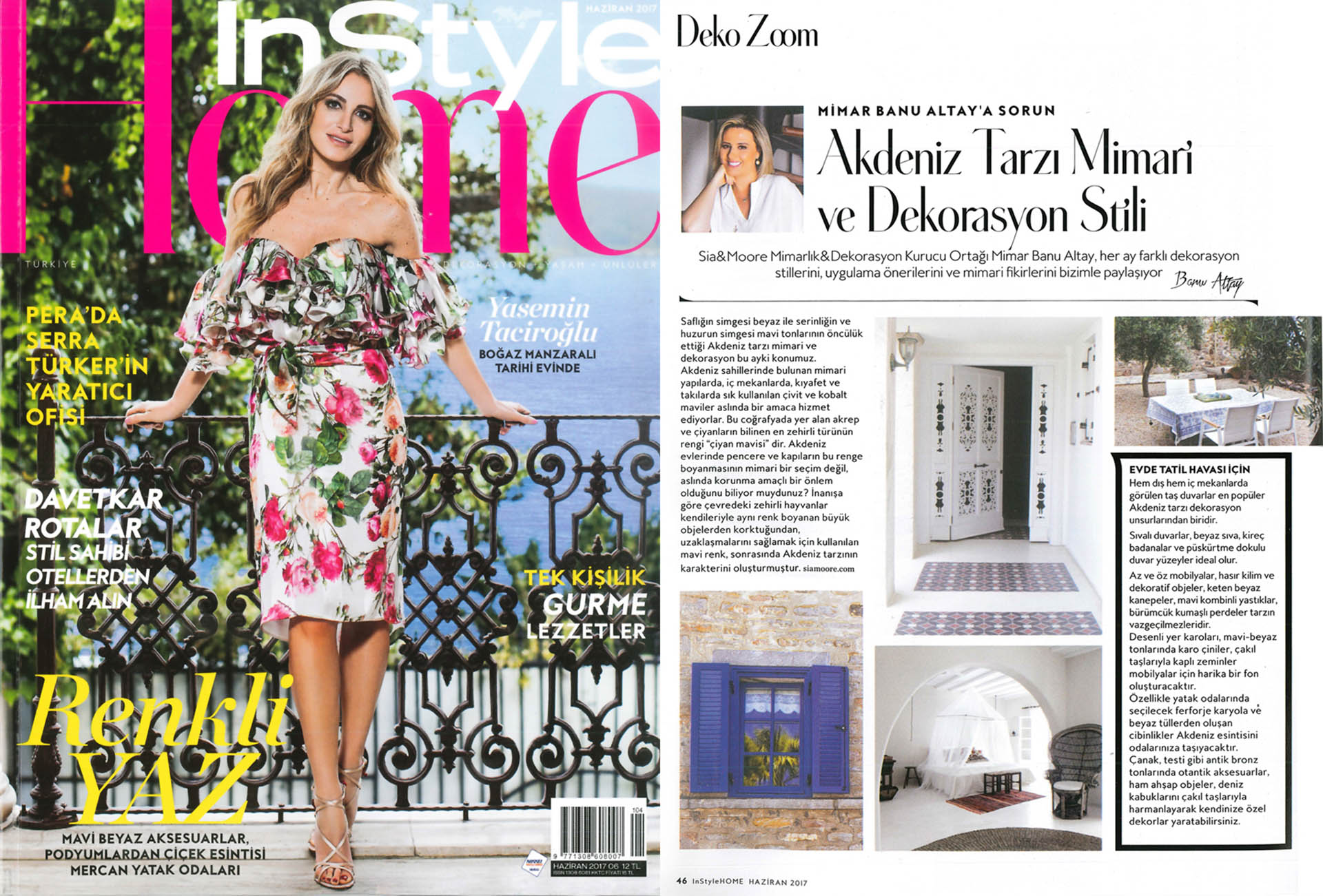 MEDITERRANEAN-STYLE ARCHITECTURE AND DECORATION
Architect Banu Altay, Sia Moore Architecture Decoration Founding Partner, shares different decoration styles and application suggestions every month.
This month's theme of Mediterranean style architecture and decoration, pioneered by the blue tones of the symbol of purity and white, with the symbol of purity. In fact, indigenous and cobalt blues, which are frequently used in architectural structures, interiors, clothes and jewelery, are serving a purpose. The color of the most poisonous species of scorpions and cucumbers in this geography is ç çiyan blue bilinen. Did you know that painting the windows and doors in this Mediterranean house is not an architectural choice, but a protection measure? According to the belief that the surrounding poisonous animals were afraid of large objects painted with the same color as themselves, the blue color used to make them move away formed the character of the Mediterranean style. siamoore.com
FOR HOLIDAY AIR IN HOME
The stone walls seen in both exterior and interior are one of the most popular elements of Mediterranean style decoration. Plastered walls, white plasters, lime baths and sprayed textured wall surfaces are ideal. Just a few essential furnitures, straw mats and decorative objects, white cotton couches, blue pillow combinations, crimped fabric curtains are other necessary elements of this style. Patterned floor tiles, glazed tiles with blue-white tones, pebble covered floors would present a great background for your furniture.
The mosquito nets, consisting of wrought iron bedsteads and white tulles to be selected especially in the bedrooms, will carry the Mediterranean breeze to your rooms.
You can also enrich your living spaces by creating personal decors; just blend antique bronze-colored authentic accessories or untreated wooden objects such as bowls and trays with sea shells or pebbles that you collect from the seashore.