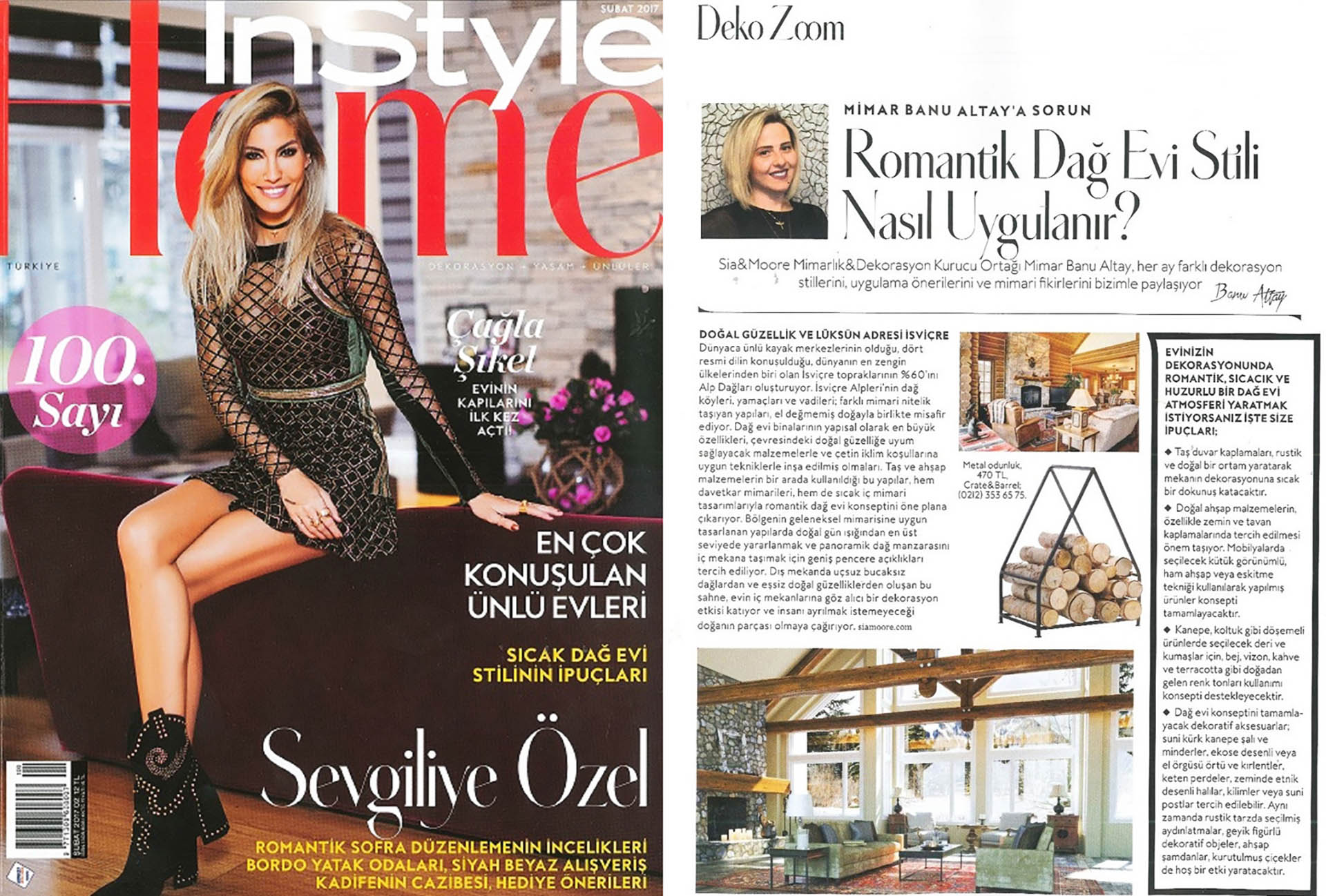 ROMANTIC SWISS MOUNTAIN HOME (CHALET) STYLE
Architect Banu Altay, Sia Moore Architecture Decoration Founding Partner, shares different decoration styles and application suggestions every month.
NATURAL BEAUTY AND LUXURY ADDRESS SWITZERLAND
Switzerland is one of the richest countries in the world, with its four official languages and world renown ski resorts; and the Alps make up 60% of its land. The mountain villages, hillsides and valleys are home to both different architectural structures and the wilderness together. The most characteristic feature of the chalets is that they are built with materials that are in harmony with the surrounding natural beauty and techniques that are appropriate for the rough climate. These buildings that have stone and wooden materials highlight a romantic chalet concept with both their enticing architecture and cozy interior decoration designs.
IF YOU WANT TO CREATE AN ATMOSPHERE OF ROMANTIC, HOT AND LOVELY MOUNTAIN HOUSE IN THE DECORATION OF YOUR HOME, TIPS TO WORK:
Stone wall claddings will create a rustic and natural environment that will add a warm touch to the decoration of the room.
It is important to prefer natural wood materials, especially floor and ceiling coatings. The billet appearance to be selected in the furniture, the products made using the raw wood or antiquing technique will complete the concept.
For the upholstery of sofas, armchairs etc., use natural tones such as beige, mink, brown and terracotta to supplement the concept.
Decorative accessories to complement the chalet concept; faux fur sofa shawls and cushions, checked or hand-knitted coverings and pillows, linen curtains, ethnic patterned carpets on the floor, rugs or artificial postings are preferred. Also selected rustic lighting, deer-figured decorative objects, wooden candlesticks, dried flowers will also have a pleasant effect.